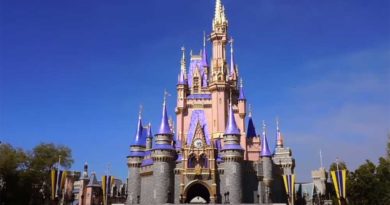 Rounding off his WDW 101 series "Back to Basics", Mouse & Castle might consider these latest entries from Beyond the Kingdoms essential viewing for first time visitors.
The Real Neal's shares the Art Smith Homecomin' Experience.
Secrets Revealed
Hunting for Disney past in Hollywood Studios with Molly? Yes, please!
Jackie shares a very windy day taking us on a tour on the friendship boats, stopping at the Beach Blub Marketplace for the baked Mac & Cheese, and giving us
History
Offhand Disney makes the argument that the Disney Skyliner is the best Disney ride…ever! Could he be right? Some really good points are made in this entry. He's serious!